Global Meeting Standard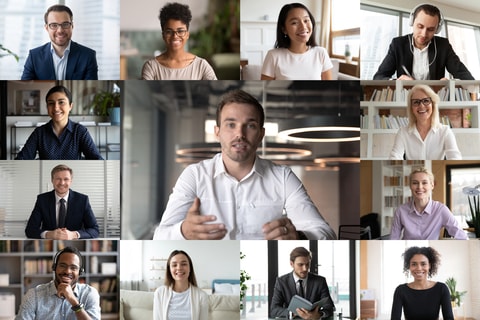 Now is the time to explore and collectively agree on a Global Meeting Standard
Across cultures, there are different sets of unspoken rules and customs of conducting and participating in meetings. Due to intangible and unnoticed meeting cultural differences, meetings conducted across cultures often fail to achieve the desired goal.
One culture perceives meetings as an occasion to confirm matters which are consensually agreed to outside the meeting room, others maybe consider meetings as an occasion to exchange opinions freely, or to make a decision. Assumptions are abundant when cultures are different, and the assumptions are seldom discussed and aligned.
These cultural differences often result in millions of losses in business and sometimes threatens our lives. The gap in assumption can lead to frustration, unwillingness, unproductiveness and distrust, and ultimately damages work relationships.
Look at the way each country has been managing the pandemic from the beginning. Are they managing it using the power of hierarchy? With power of authority? In a democratic way? Consensus? Cooperatively? How did each country and culture communicate amongst each other? How did each culture perceive the risk and react?
These are only examples of business or diplomatic challenges across different cultures. We also need to remember that in this culturally diverse environment that we live in, encountering different cultures is at our doorstep.
Does your child's teacher finish a parent interview at the time specified? If a teacher gives you an extra 15 minutes to talk to you about your child, how would you feel? How much time would you expect from a health care worker to talk to your mother in a nursing home?
How you feel may depend on your cultural orientation towards time, preference to monochronic or polychronic. Concluding it as a personal preference doesn't give us the advantage in a culturally diverse environment when we can be interculturally effective to fulfil our wants.
Since the beginning of March this year, due to the pandemic, we have been forced to put aside our usual way of doing things and adapt a new way: Greetings, keeping a certain physical distance from each other, entertaining ourselves, communicating online instead of face-to-face, adjusting our daily routine, and our way of hygiene maintenance.
It is the perfect time to start finding a NEW common way of having meetings online effectively across cultures in the same way we managed to find a shared new way to greet.
It is the perfect time to agree on a Global Meeting Standard that people across different cultures can effectively cooperate with and reach the best outcome that they are all happy with. After all, it is the time for a new normal, so why don't all of us from different cultures talk about HOW we all want to do things together.
Below are some of the awareness factors for interculturally effective meetings:
The cultures/challenges are…
Have difficulty giving own opinions e.g. Because one's boss is at present or newly joined member of the department, not all members are present, believes in consensus opinion
Difficulty getting the right timing to speak out in English due to linguistical influence of mother tongue
Communication Style (High Context and Low Context, Indirect and Direct, Linear and Circular)
Some participants with low tolerance level towards different accent and pronunciation
Time orientation
Dynamics of Power Distance
Politeness Level
Decision making process
Time required for relationship building
Others
Some quick tips for interculturally effective online meetings are:
Preparation, Preparation, Preparation before the meeting
Avoid free talking (turn taking is the way to go)
Hire an interculturally competent facilitator
Progress at a slightly slower pace
Align expectation before the meeting
Speak slower and clearly using short sentences
Clearly present the ending by thanking and making a statement
Good questions and rephrasing to assist
Use visuals, type into documents or on white board as the discussion progress
More and more
Most importantly, AGREE on HOW to have the meeting and have a clear agreed purpose.
If you are interested in discussing further about this topic or would like some more help to improve your current interaction with people from other cultures, please contact me. I will be delighted to share more ideas.
About the author:
Rika Asaoka has lived and worked in Japan, Australia and Malaysia and is the Director of Language and Culture in Perth, West Australia.  Rika has acquired an in-depth knowledge and experience in working across different cultures. She is an IRC Licensee and works with a number of multi nationals across a wide range of sectors including motor, steel, manufacturing and service industries.